While some people may love visiting the dentist to get a thorough cleaning, others may feel a significant amount of anxiety regarding dental work. This could be due to past experiences or a number of other reasons. At the office Kenneth R. Russell DDS, we understand that these feelings are sincere and valid. We love our clients and want to help you feel comfortable in the dental chair. During cleanings and checkup appointments, we do everything we can to ensure that you are at ease and relaxed. When dental repair is needed, we offer nitrous oxide to provide you with greater comfort.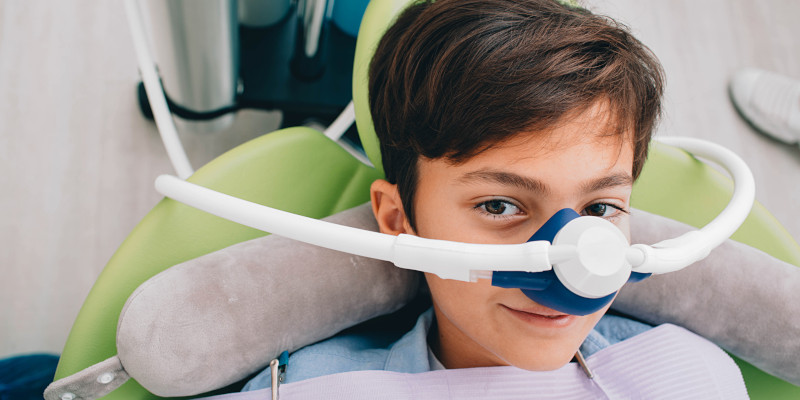 Dr. Russell is a member of the American Academy of Dental Sleep Medicine. He has a strong understanding of nitrous oxide and how it can help dental patients. Nitrous oxide is a safe and effective method for allowing patients to be at ease while remaining awake and aware. The effects of nitrous oxide wear off quickly after the procedure is done. This allows patients to be comfortable during dental procedures, but able to make decisions and drive themselves home after an appointment.
Nitrous oxide may be the right choice for you if:
You have highly sensitive gums, teeth, or oral nerves
You have extensive work needing to be done
You have a smaller than average mouth that becomes sore easily
You have pain associated with TMJ
You've had past traumatic experiences at the dentist
You're resistant to local anesthesia
You have general anxiety disorder
If you are interested in using nitrous oxide for your dental work, but want to learn more, contact our office. We are happy to answer questions and provide you with any information you need.