Visit a caring and gentle dentist with a wide range of skills and experience.
Having a fear of the dentist isn't an uncommon thing, and we here at the dental office of Kenneth R. Russell DDS are working to change that fear and anxiety one patient at a time! With a different approach to dentistry using modern technology combined with years of experience, many of our patients are able to walk away with a shorter appointment and a more enjoyable dental experience.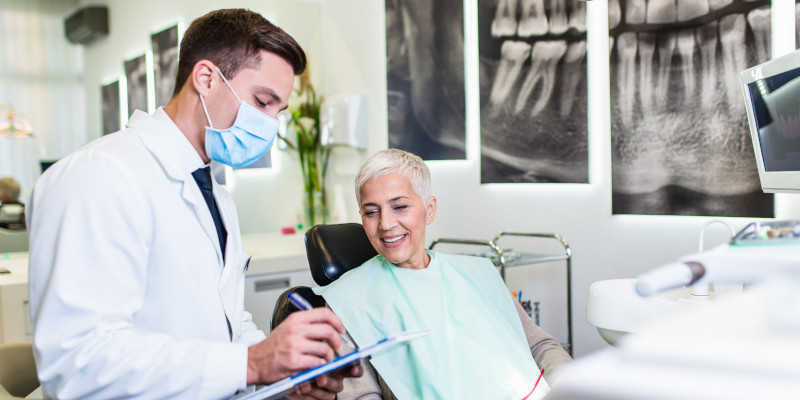 We see patients from Kernersville, North Carolina every day for all standards of care, including things like preventative care, teeth cleanings and regular appointments. We also are able to help with more complex needs, such as periodontal treatments, crowns, root canals, and bridges. Our ability to handle all these needs without skipping a beat is something that many of our patients appreciate when it comes to their oral care. Furthermore, we recognize that your time is valuable, so we utilize the best in modern technology to ensure faster appointments and better results for our patients.
Gentle dental services in Kernersville
Another thing that our patients appreciate is our variable schedule. We know that you aren't always able to take time off work or school to make a visit to the dentist, so we offer hours that are able to work with your needs, including Saturdays and extended hours on weekdays.
To learn more about making your trips to the dentist more enjoyable, please call us today at the dental office of Kenneth R. Russell DDS.
With our workable hours, the best in technology, decades of experience, and truly gentle dental techniques, you won't be afraid of the dentist anymore here at the office of Kenneth R. Russell DDS! To make an appointment or learn more about our dental office, contact us today.
---
At the office of Kenneth R. Russell DDS, our dentists serve patients from Winston-Salem, Kernersville, Greensboro, and High Point, North Carolina.
Similar Services We Offer: