Here at the office of Kenneth R. Russell DDS, we love making our patients smile. We also love when we can make that smile something they are proud to show. There are many reasons why someone can feel less than confident with their smile. However, with advances in technology and a knowledgeable dental team on your side, we're sure there will be a solution to improving your smile. Here are a few reasons you might visit a cosmetic dentist:
Chipped or missing tooth – Whether a recent accident has caused your tooth to break or come loose, or you need to have a tooth pulled for oral health reasons, at the office of Kenneth R. Russell DDS, we can provide you with crowns or bridges that work as effectively as your teeth and look just as good, too.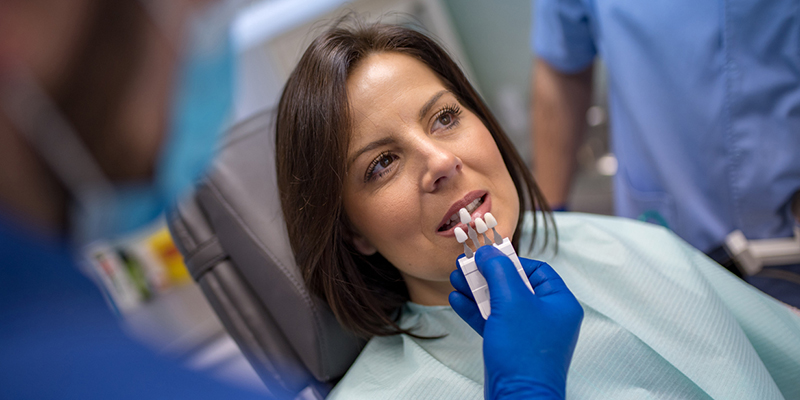 Teeth whitening – One of the most common and achievable ways to improve your smile is through teeth whitening. Our professional teeth whitening method has helped many of our patients feel confident with a brighter smile.
Reshaping teeth – If you have a pointy, worn down, or abnormally shaped teeth, we can talk with you about various methods for reshaping your teeth to look more uniform.
Straighten teeth or closing gaps – If the direction your teeth are growing bothers you, you can consult with Dr. Kenneth R. Russell DDS about the best methods for straightening your teeth.
Repairing damaged teeth – There are times when a tooth infection can impact the color of your teeth. If you have a tooth with a serious infection, we can help you with root canal therapy followed by a crown or filling that is colored and shaped to match your teeth.
For an experienced and caring cosmetic dentist, come and see Dr. Kenneth R. Russell DDS.